Dermalogica MicroZone Treatments
---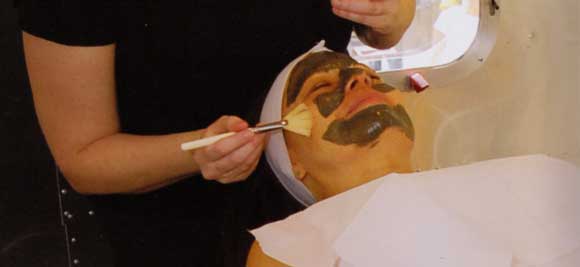 At times you may want a quick, targeted solution to an immediate skin care concern, such as a bothersome breakout, tired eyes or dull, lackluster skin, without surrendering to a full 60-minute treatment option.
To this end, Christian Kaufman proudly offers Dermalogica's 20-minute MicroZone Treatments: a high-intensity, accelerated version of full-length treatments that takes 1/3 of the time! MicroZone Treatments are intended to focus on a specific area and are not intended to replace the full Core Treatment.
MicroZone Treatments are ideal for solving skin care concerns between your regular professional skin treatments.
Flash Exfoliation
Firm, resurface, tone and brighten skin with this maximum strength exfoliation treatment. Hydroxy acids remove dulling surface debris to help reverse the signs of aging while a nourishing cocktail of vitamins, botanical extracts and conditioning agents help soothe and restore skin to optimal health.

Approximate Treatment Duration: 20 minutes
Blackhead Relief
Clear imperfections before they manifest into breakouts with this super cleansing, purifying and clearing treatment. Eradicate congestion by focusing on a zone that needs to be cleared the most or all-over for clear skin.

Approximate Treatment Duration: 20 minutes
Eye Rescue
Firm, tone and brighten tired eyes with our unique blend of peptides, firming proteins and therapeutic vitamins. Gentle exfoliation will remove dulling debris, while a calming masque will help soothe and revitalize irritated, tired eyes.

Approximate Treatment Duration: 20 minutes
Rapid Spot Clearing
Expedite zone-specific breakout clearing with extensive cleansing and ingredients to clear sebum and impactions. Also works to help skin recover from inflamed lesions.

Approximate Treatment Duration: 20 Minutes
Lip Renewal
Be remembered for full lips and a healthy smile with this smoothing, conditioning treatment for an area that's often ignored – the lips! Infused with hydration, lips will be full and plump as well as smoothed, conditioned and restored for a healthy-looking smile.

Approximate Treatment Duration: 20 Minutes
Hand Repair
The first place to show the signs of aging are the hands – so now is the time to help them recover and help protect against future damage! This treatment includes maximum strength exfoliation, plus the deep moisturizing benefits of a soothing paraffin bath that leaves you with ultra-smooth hands.

Approximate Treatment Duration: 20 Minutes
Men's Skin Fitness
Does shaving bring about the worst in your skin? Help skin recover from current damage while cleaning, clearing, soothing and calming. We'll even outline a pre-shave, shave and post-shave home care regimen to help you maintain results.

Approximate Treatment Duration: 20 Minutes